Memorial Day in Austin was a rainy and stormy one, as you might have heard. Thankfully for us our side of town had no flooding and the lakes are filling up. Lakes filling up is A good thing after years of droughts.
Of course it's not good for our south-western neighbors who have an unwelcome amount of water on their land or in their homes. If you feel like helping you can donate here.
We spent the day inside watching Mad Men reruns. After seeing a plate of cookies in one of the episodes I started looking for cookie recipes from the 1950-1960s and ended up making a feast of thumbprint cookies. They might be my new favorite thing!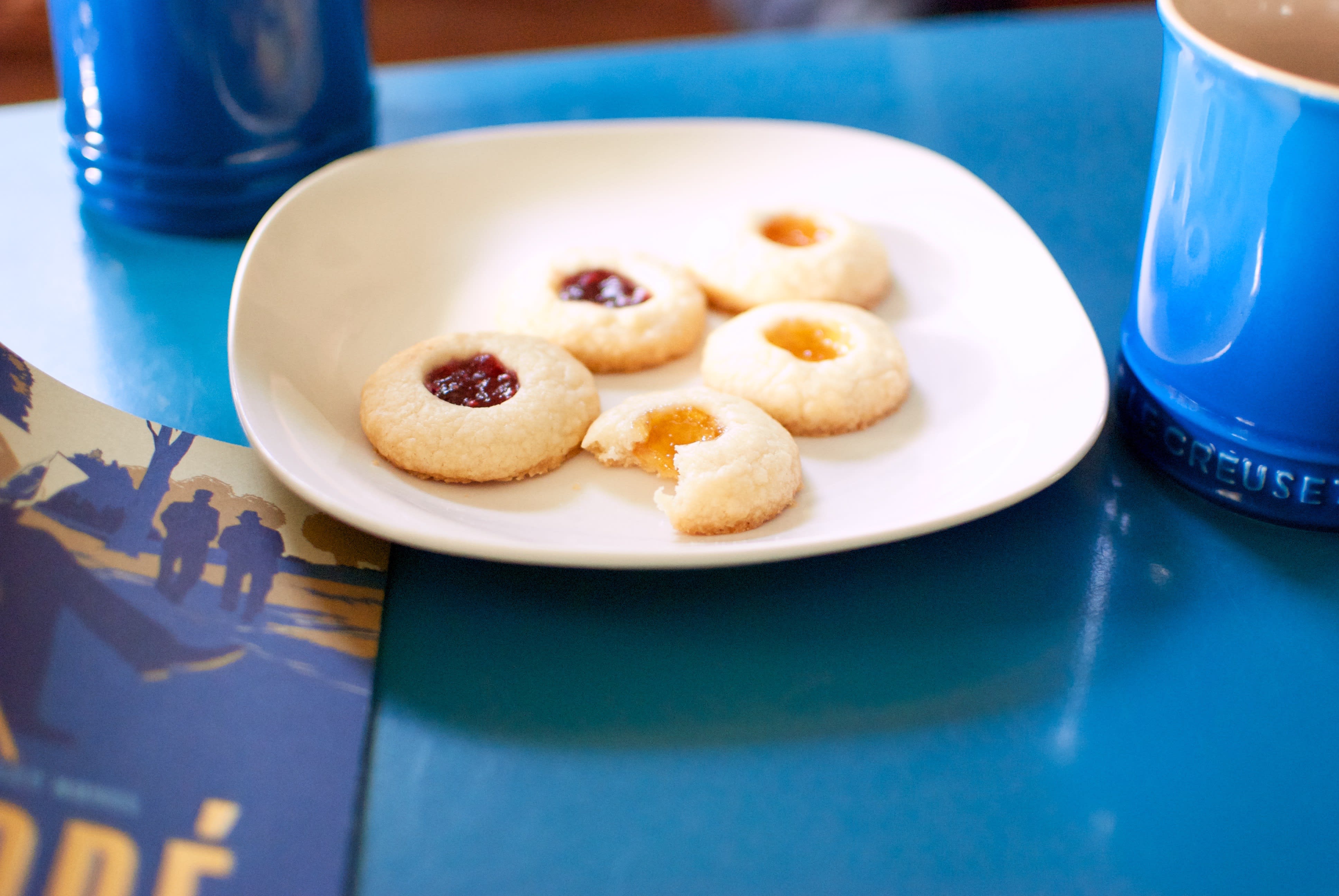 Recipe
You'll need:
1 cup butter, softened
2/3 cup sugar
1/2 teaspoon almond flavoring
2 cups all-purpose flour
Jam or jams of your choice
I used apricot and raspberry jam.
Combine the butter, sugar, and almond flavoring and mix until creamy.
Add flour slowly and beat until mixed.
Cover and refrigerate the dough for an hour.
Pre-heat the oven to 350°.
Roll the dough into small balls.
Make an indent in the center, but don't go all the way through the cookies.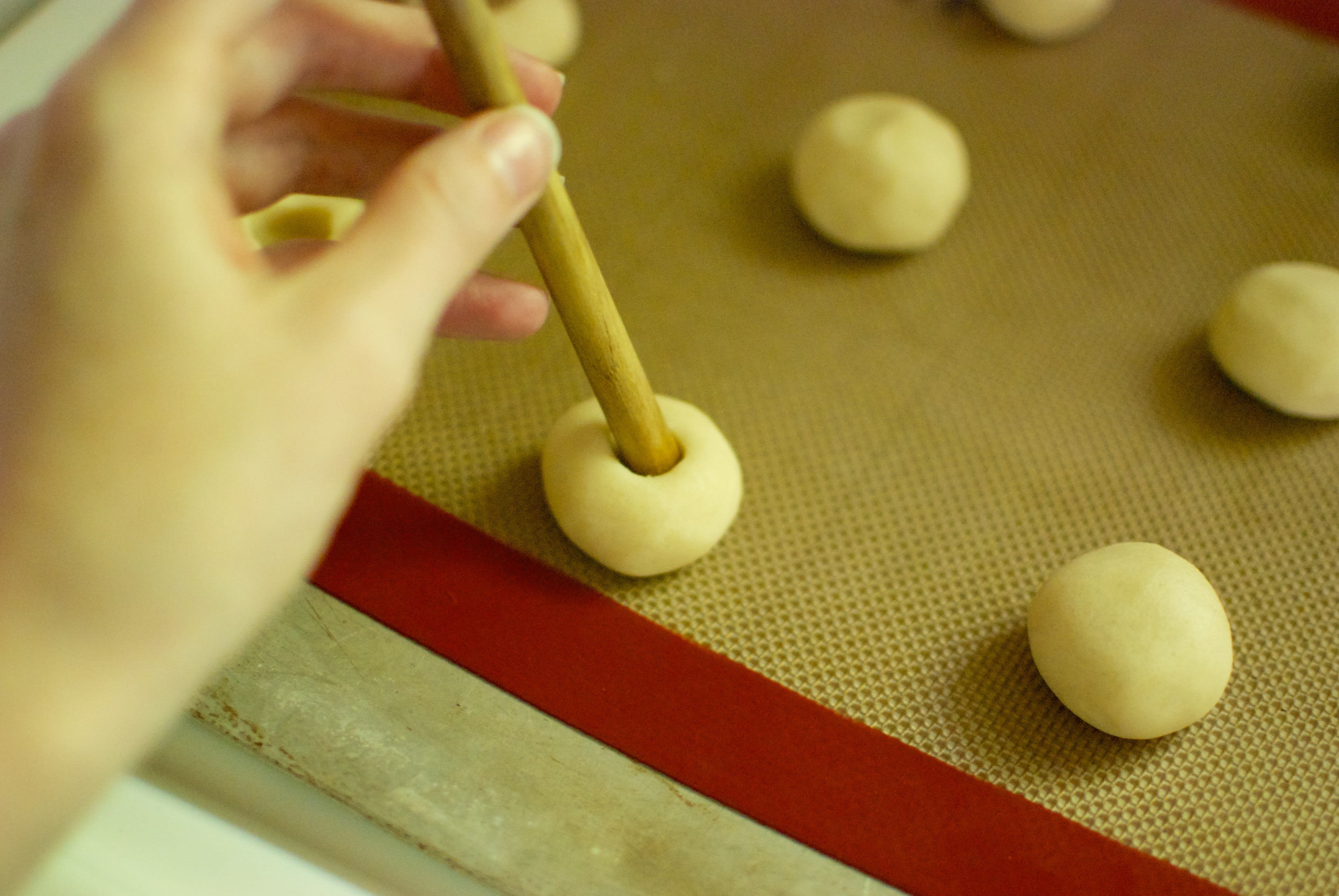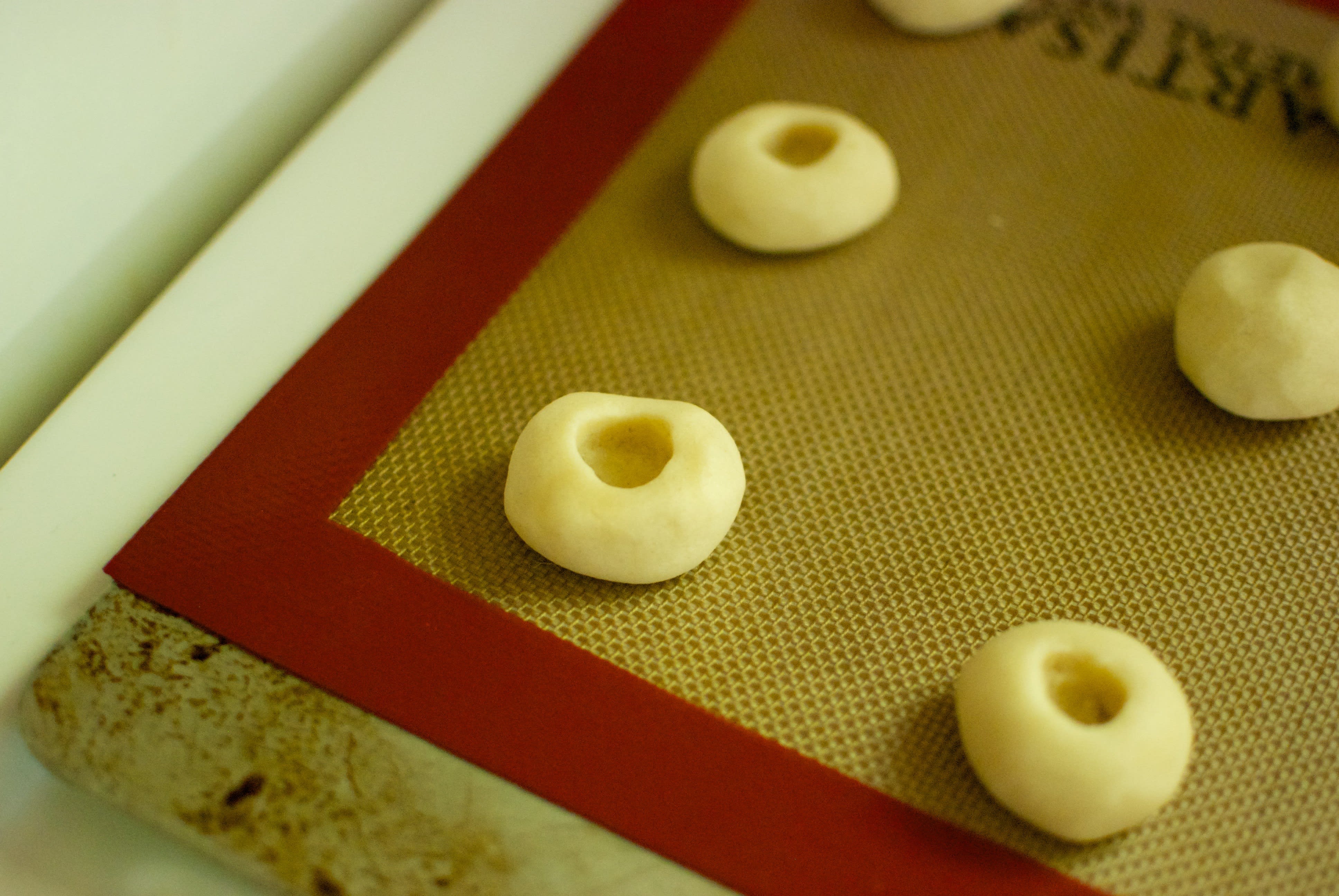 Put a dollop of jam in each indentation.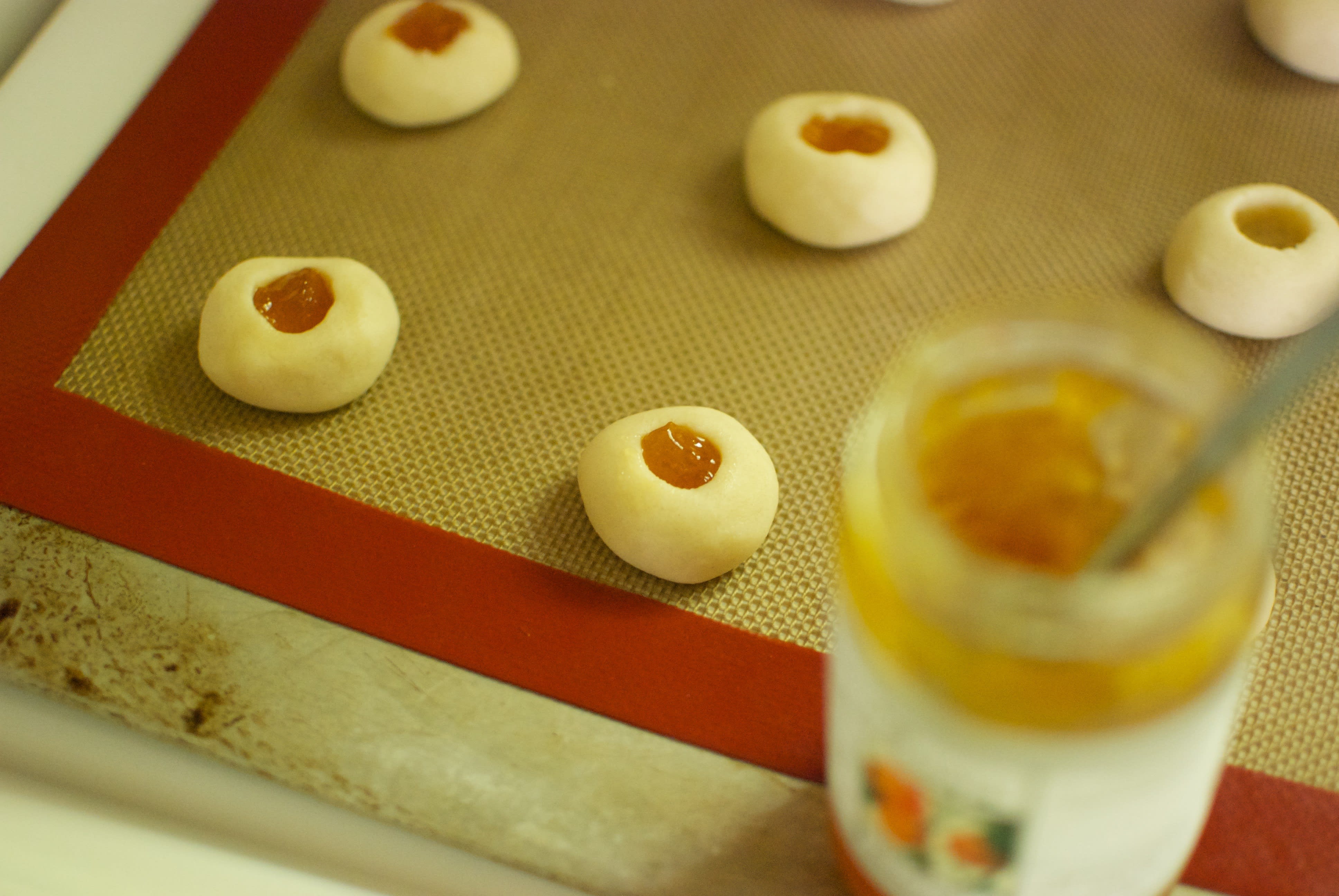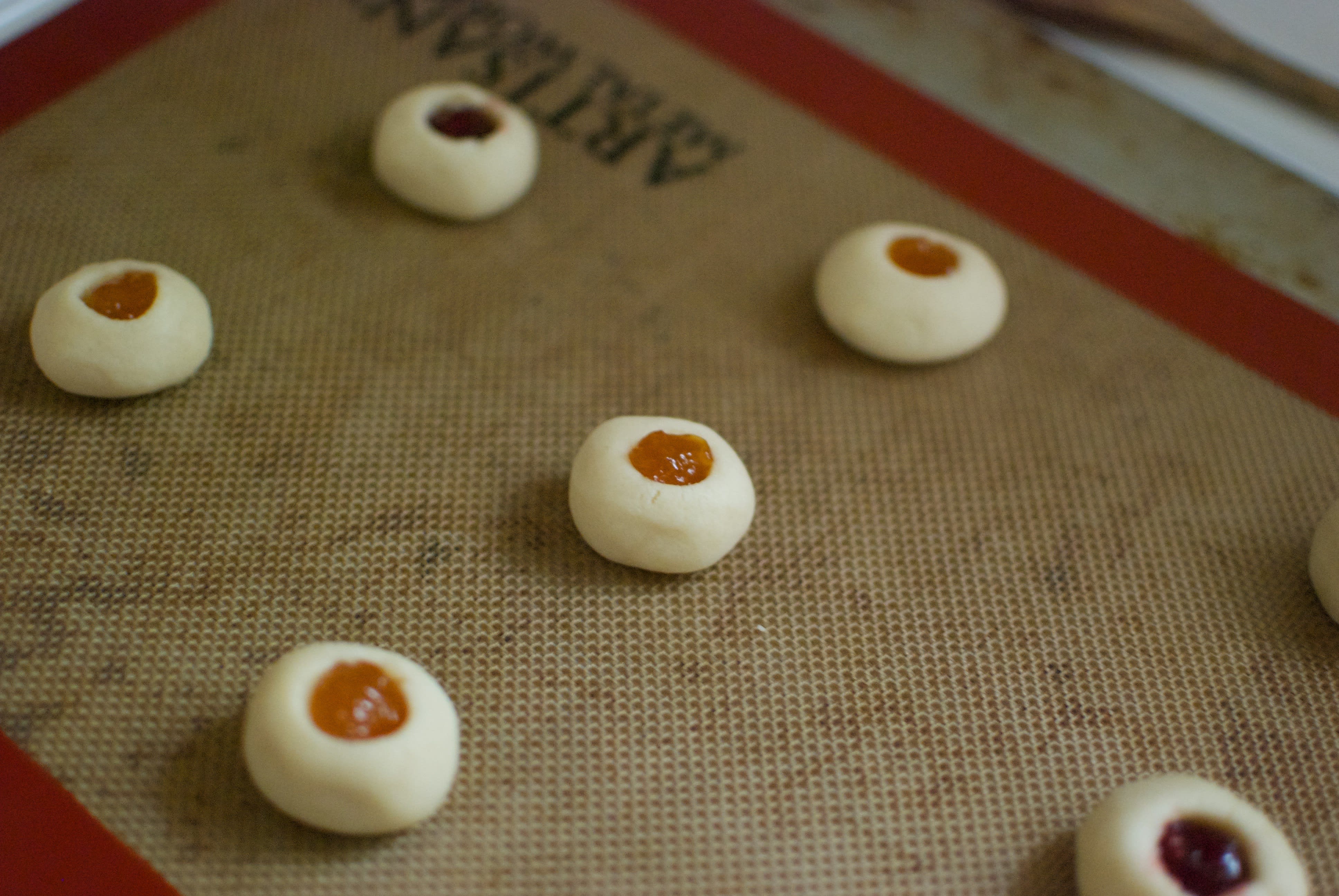 Back for about 15 minutes or until the edges are just turning brown. Enjoy!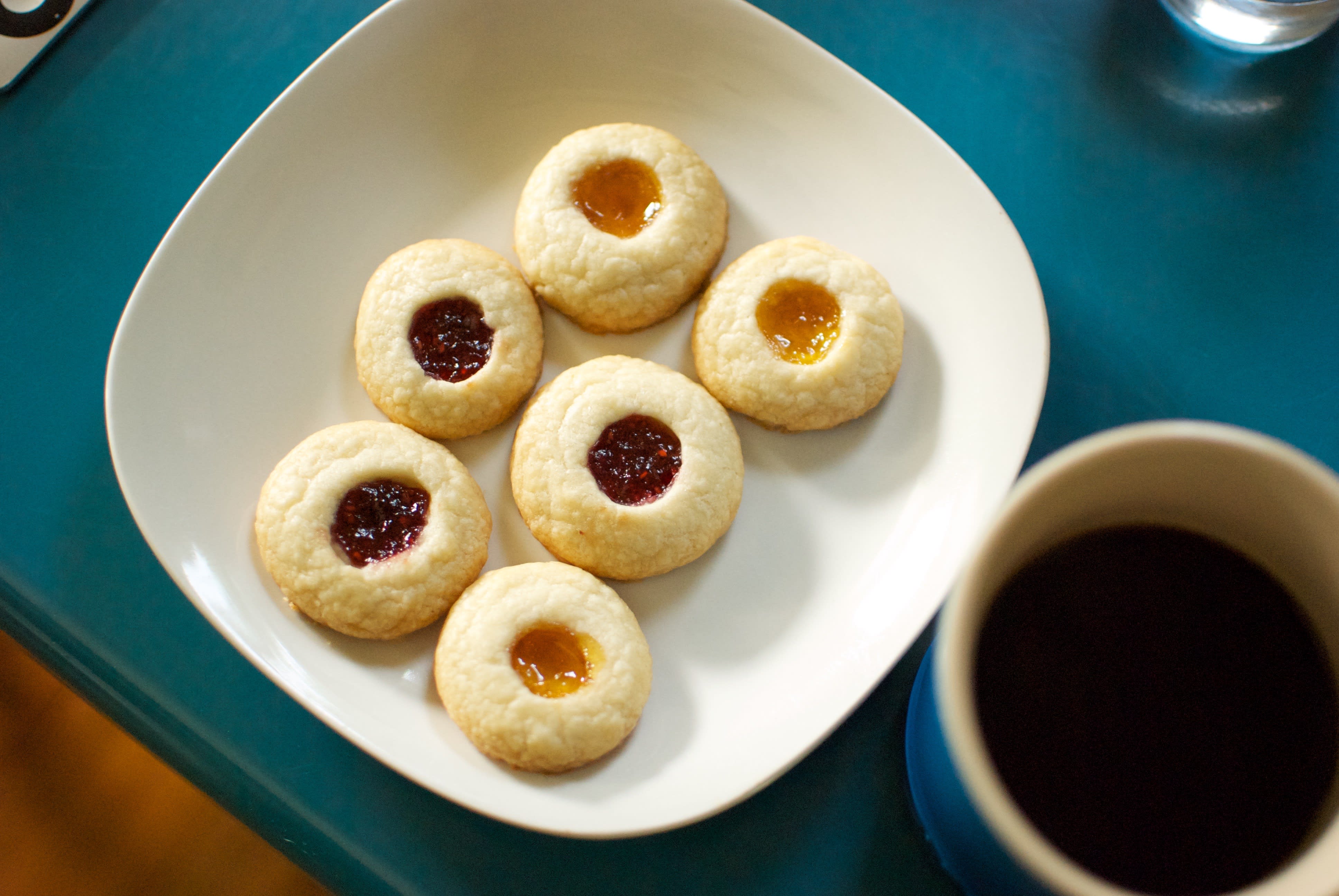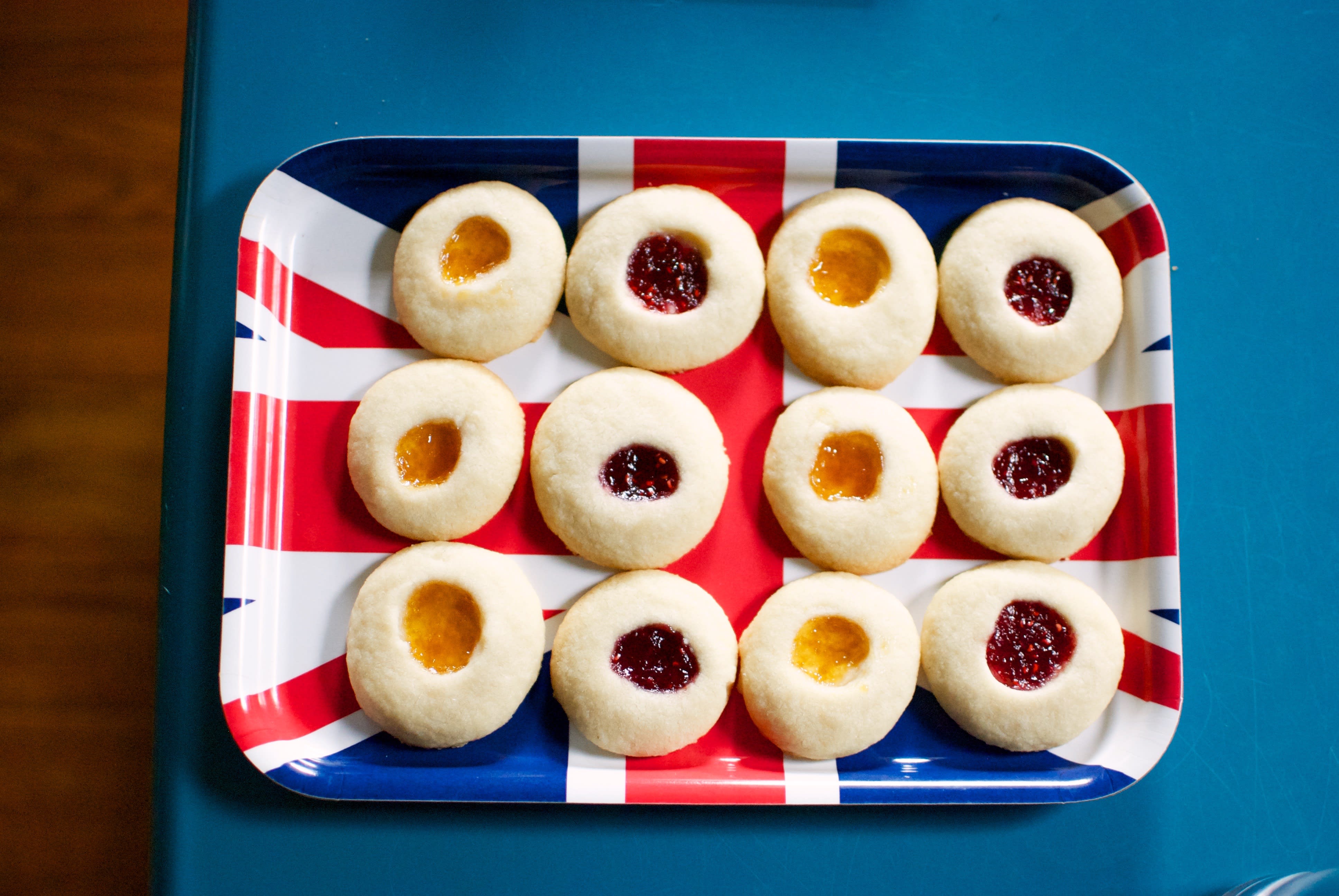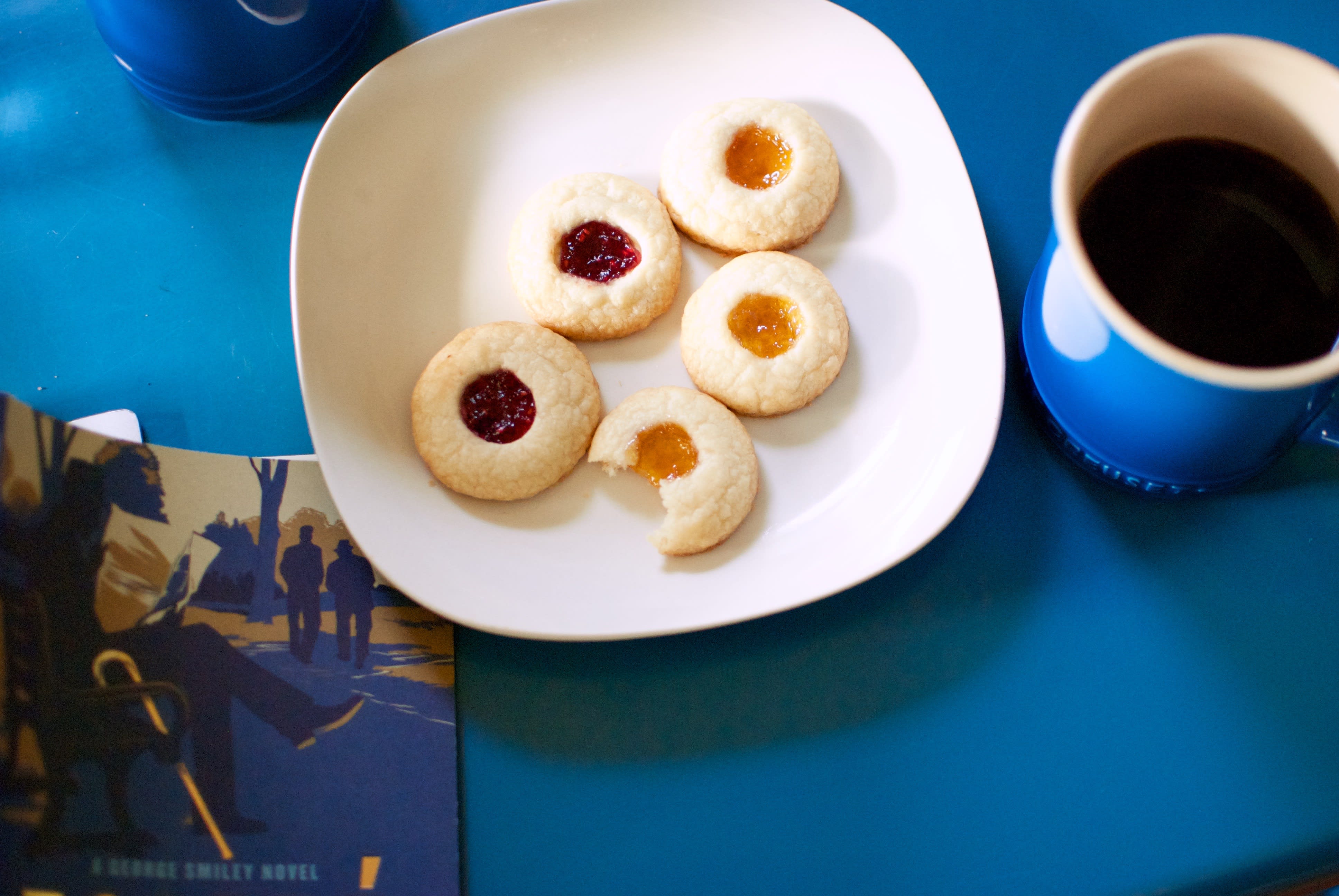 2 Responses