Posts Tagged dessert
The first time I had these delicious Brazilian/Portuguese bonbons was at our friends' wedding in Portugal. A pretty perfect setting and all the food we had during our short stay was amazing!
All the World Cup watching we've been doing somehow reminded me of brigadiers and I went looking for a recipe.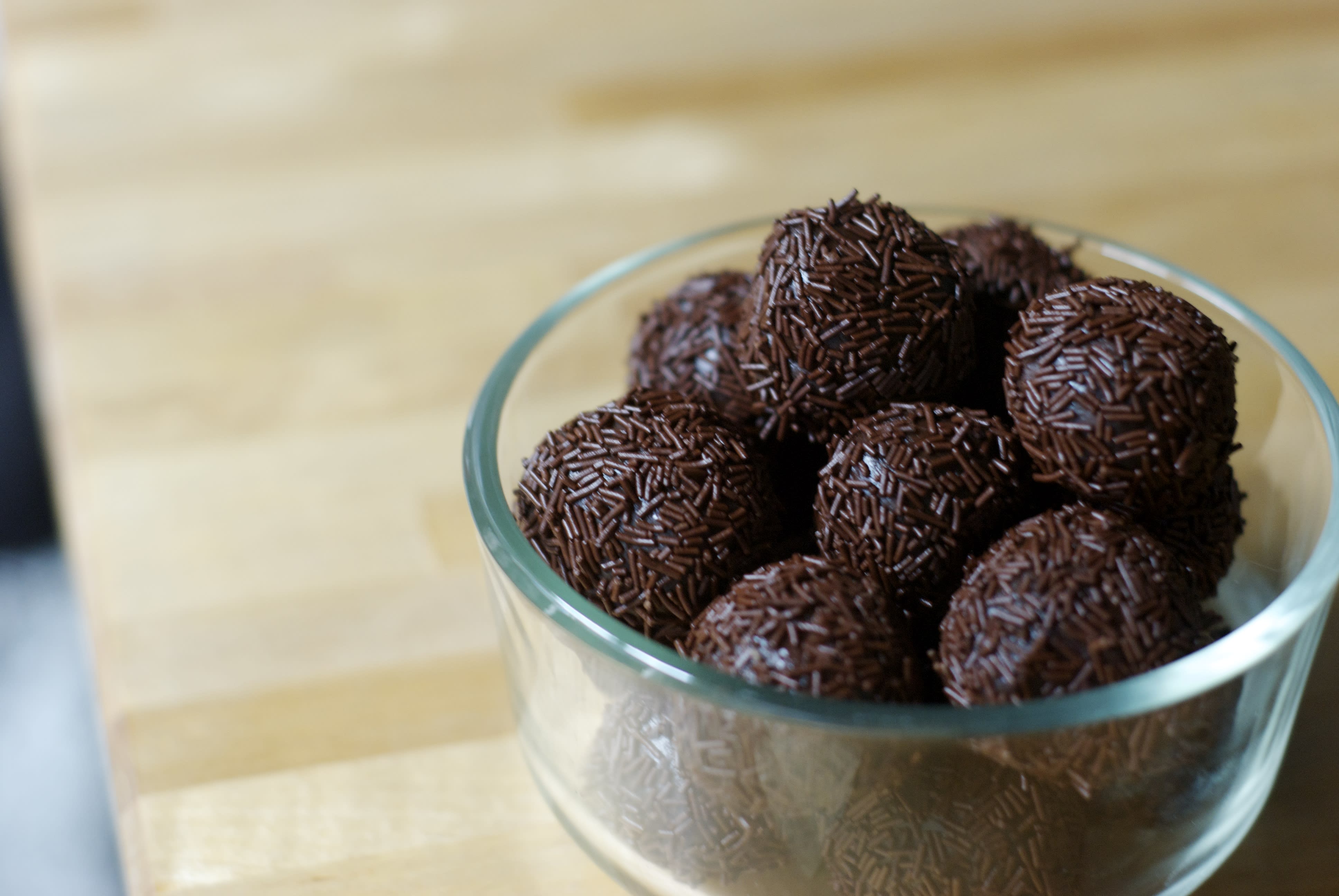 You'll need:
3 tablespoons dutch processed cocoa powder
14 ounces sweetened condensed milk
1 tablespoon unsalted butter
chocolate sprinkles
What to do:
Combine cocoa powder, butter and condensed milk in a medium saucepan over medium heat.
Cook, stirring occasionally for 10 minutes. The consistency should be thick after cooking.
Remove the saucepan from the heat and let the mixture rest until cool enough to touch.
Scoop the mixture into small balls, about 3/4 inch in diameter, and roll in the topping of your preference.
Chill before serving
My first batch turned out nicely. They taste perfect, but I think I waited a little too long before rolling the balls.