Posts Tagged food trailers
Last week was a long, busy blur. By the time Friday afternoon rolled around we were ready for a break and went looking for lunch. We ended up at Baton Creole and my goodness was it good! Tempting food aromas came from the bright pink trailer and we ended up ordering jambalaya (on a stick!) upon the recommendation of the guy working that day. Everything else on the menu looked really good, too. We'll need to make another trip there soon.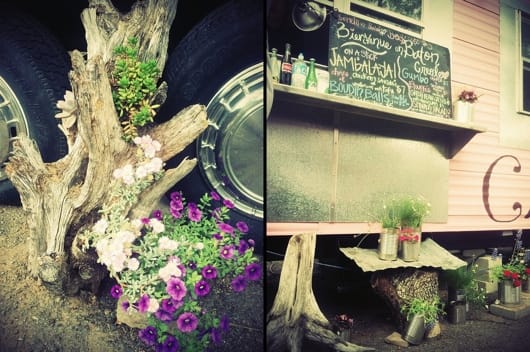 Now there are lots of food trailers in Austin and they all do a pretty good job of creating an inviting space, but I really loved the picnic tables and Texas wildflowers growing in tin cans that Baton Creole used for decor. So adorable!