Posts Tagged sxsw 2014
This year SXSW was right before my midterms and due dates so I feel like I got out a lot less this year than last. I did get to see some friends and local favorites play.
One sunny day (it was an extra rainy South By this year), we took a day off starting with Vintage Heart coffees and hearing a childhood friend of mine play with his band a few blocks from our apartment. After that we wandered down to South Congress for a little South by San José. I was so pleased with their stage and it's always a pleasure to hear Austin lads, Speak, play.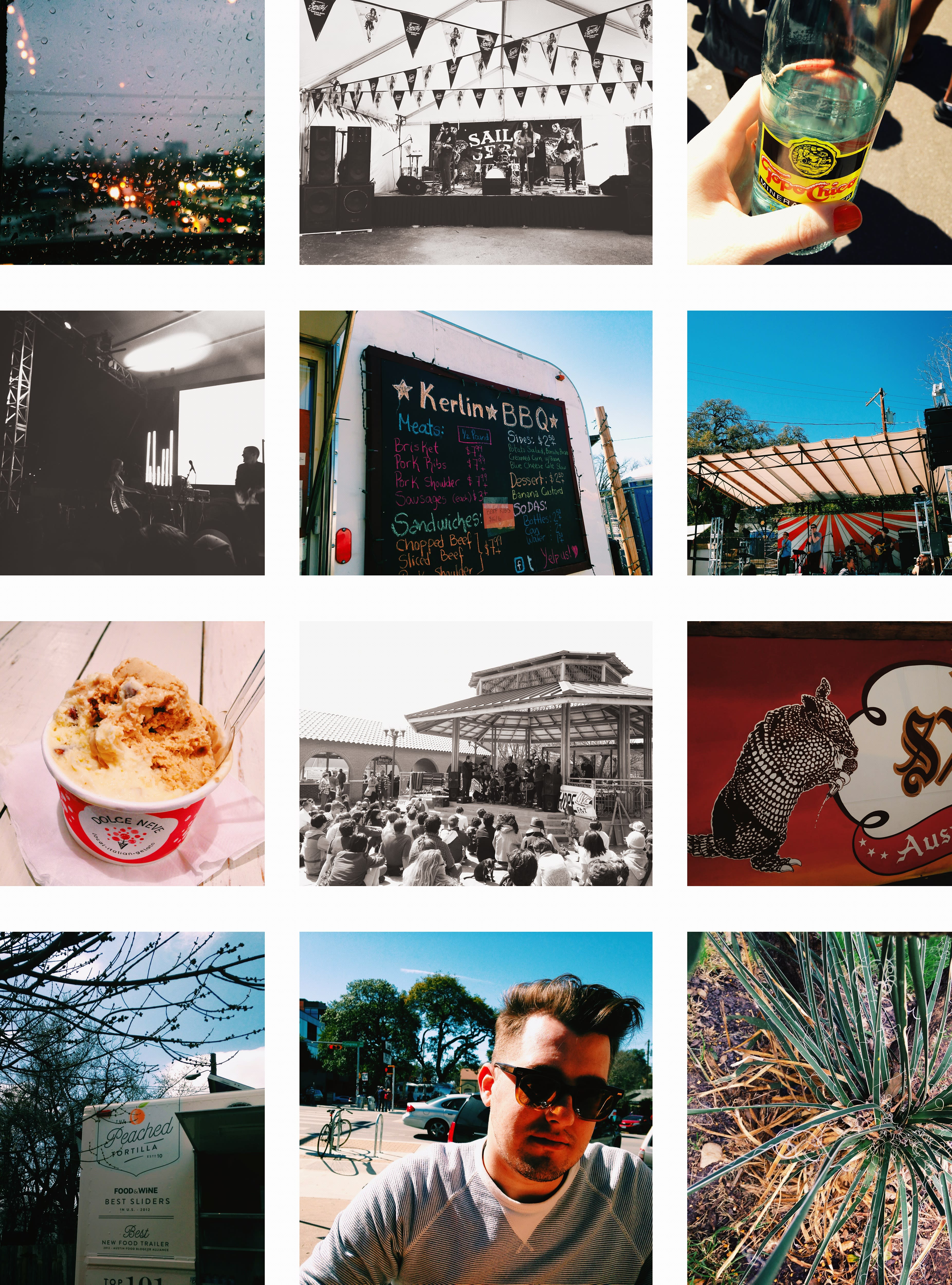 There was a break for brat wurst and topo chicos and then we went to see our college friends, RAC.
Friday night we saw Foster the People with roughly a million people. It felt like a million anyway. (I think I'm too old for festivals.)
Saturday was a work day, but that night we met up with Liz and Andre (RAC friends) and got to show them our favorite pizza and gelato places.
Sunday afternoon, we finished up SXSW the best way I can imagine with The Peached Tortilla and Mother Falcon at the train station a block from our house. What a week!